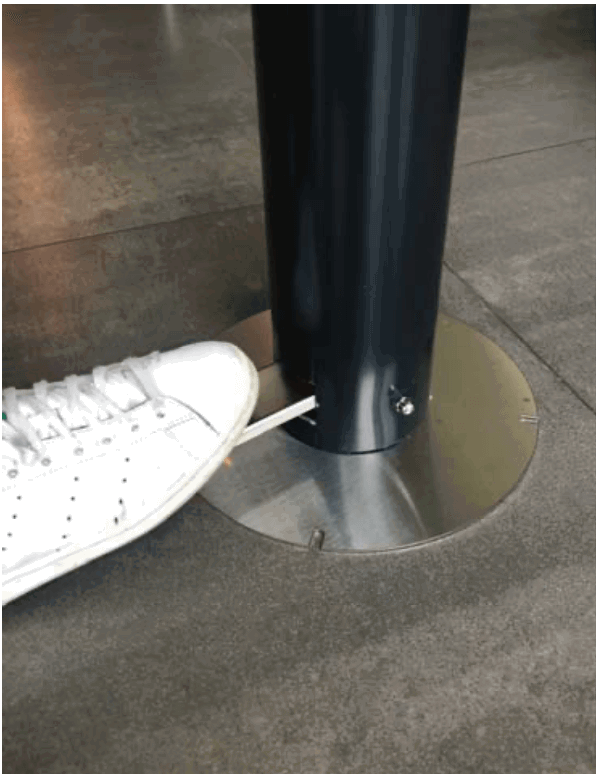 The ULPI Sanitizer Dispenser is a free-standing, touchless, affordable hand sanitizing station. It can be located in business lobbies, restaurants, schools, universities, offices, hospitals, building entrances, shops, corridors, and so on.
The dispenser is foot operated. By pressing the pedal a shot of soap or alcogel is dispensed from the nozzle at the top of the unit. Bottles of 1L or 750ml can be used.
Because users do not need to touch any part of the dispenser with their hands, the ULPI Touchless Sanitizer Dispenser ensures good hygiene and provides peace of mind to its users.
The foot-operated dispenser encourages community members to reduce the spread of pathogens and prevent infections, including the COVID-19 virus, by adopting frequent hand hygiene as part of their daily routine.
To this end, an integrated LED light with motion sensor will prompts passers-by to sanitize their hands.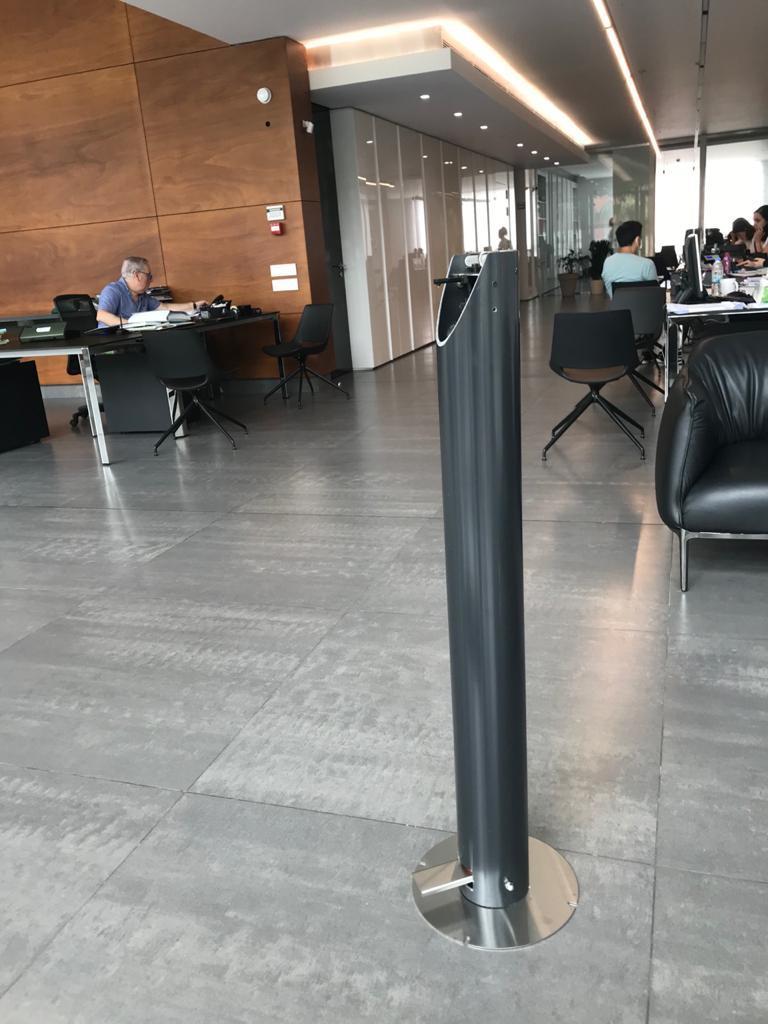 Height:

Standard H 1100mm
Schools H750mm

Diameter 125mm
Stainless steel base diameter 300mm can be fixed on the floor
Durable, lead free 100% recyclable UPVC and Stainless Steel
Supplied with 1L refillable bottle and dispenser
Works with any bulk-fill liquid soaps or alcogels
100% mechanical
No installation required
Motion sensor with LED light